With a day to go for Diwali and the unending pollution that accompanies it, environmental groups have stepped up their campaign to encourage Indians to celebrate the festival in an eco-friendly manner.
To start with, several have launched video campaigns to educate viewers about the environmental hazards caused by fire crackers, the artificial colours used for
rangoli
and the big plastic-coated boxes and thermocol plates that are dumped after the sweets are consumed.
"Pollutants like particulate matter, nitrogen dioxide and sulphur dioxide level rise 10 to 13 times on the day of the festival," said Anumita Roychowdhury, the executive director of the Centre of Science and Environment.  "It takes close to a couple of weeks for the air pollution levels to get back to normal. This is the worst day for people suffering from asthma. Also, studies have shown that infants develop breathing disorders following the rise in air pollution levels on Diwali."
Here are five ways to celebrate a green Diwali.
1. Use eco-friendly candles
Several online stores such as Ecotokri.com are selling eco-friendly candles. There are also
diyas
made of sandstone, a natural product that degrades slowly and does not harm the environment.
Another online green store is encouraging people to buy
upcycled and molten candle moulds
 made out of solid-waste materials by slum dwellers in South Delhi. These products are eco-friendly and will also help the poor with part-time employment.
2. Environmentally–friendly crackers
Environmentalists are calling these 3D 
patakas 
the next-generation of fireworks. They involved putting on a 3D glasses that make every light around the viewer look an explosion of pyrotechnics. Not only are they pollution-free, they are also noise-free.
Another product to consider reproduces the sound of bursting firecrackers but does not explode. These electric crackers have an electronic circuit that produces a high decibel sound when switched on and they can be used repeatedly.
3. Avoid plastic packaging
Instead of wrapping Diwali gifts in plastic gift wrap or a plastic bag, which are a non-biodegradable waste, choose bubble wrap and bags made of corn plastic. which are completely compostable. It's also a good idea to use paper bags and eco-friendly bags.
4. Replace thermocol plates with bamboo-leaf ones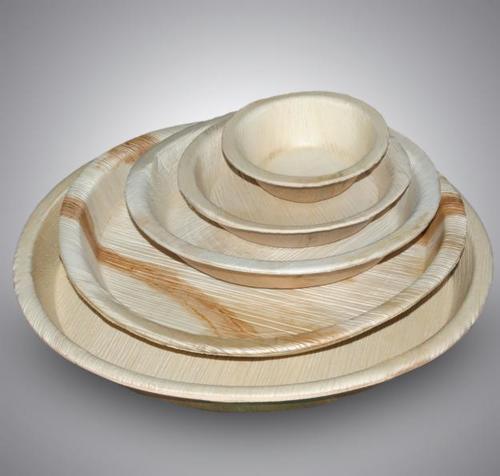 Disposable thermocol plates are a regular feature at big Diwali parties. However, environmental activists recommend using plates made out of bamboo leaves instead. Not only are they bio-degradable, they are stronger than thermocol plates.
5. Eco-friendly apparel
There are more than 10 brands that are not only sell kurtas and designer wear made of organic cotton, bamboo fabric and hand woven organic khadi, with non-toxic and environment friendly colours.
We welcome your comments at letters@scroll.in.