Every city in India has indie bands trying their best to make it big. However, unlike the rest of India, the North East might soon have as many all-female bands as all-male ones. Most members are in their 20s or early 30s. Their music is naturally about more than just their gender.
"More than just an all- girl band we would like to be remembered profoundly as the most kick*** rock band from India," The Vinyl Records told the Seven Sisters project in an
interview
.
Afflatus, Meghalaya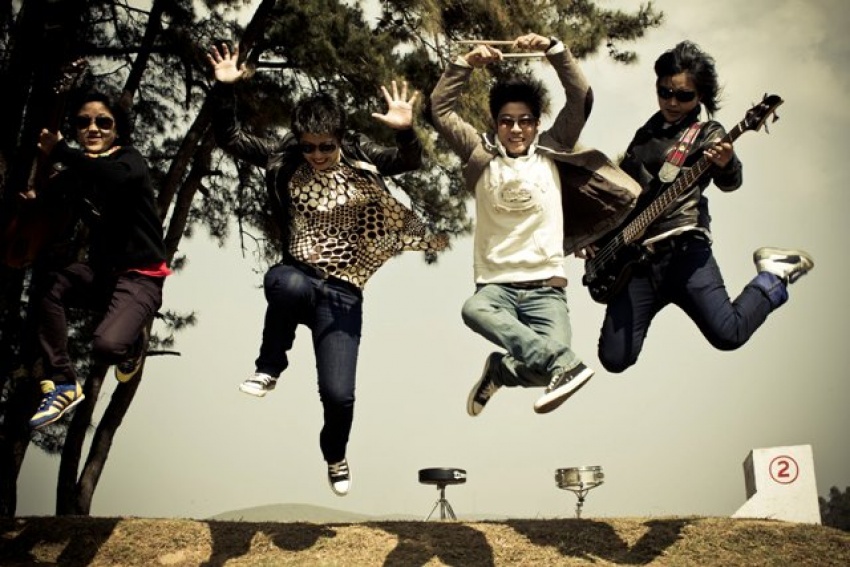 It has been ten years since four teachers got together to create Shillong's first all-women rock band, Afflatus. The band, partly inspired by blues and partly by rock composes as many original songs as it performs covers. The members met while at school and have been jamming in places as far as Ooty and Delhi ever since.
Genesis of Pink, Sikkim
Genesis of Pink, which calls itself Sikkim's first all-girls band, has only two members now according to its Facebook page, though it once had four. The band frequently sings about social issues. It broke into the mainstream when it appeared on CNN-IBN in March for International Women's Day. One of their first songs,
Ka Bata,
came close to being a viral hit on Youtube. It has had 546,000 views since it was uploaded a little over a year ago.
Hurricane Gals, Assam
Also marketing themselves as Assam's first all-girls rock band, The Hurricane Gals are only four years into their dream. All seven are from a village called Nahira around 30-km from Guwahati. They got their first break in 2011, after a news channel invited them to perform on television and have never looked back. The Hurricane Gals play a fusion of Assamese music with contemporary rock.
Tetseo Sisters, Nagaland
The Tetseo Sisters are, as the name suggests, four sisters. Unlike other more modern band, the sisters focus on the traditional Chakhesang music they grew up with. While their first performance was in 1994, they made their first appearance at the Hornbill Festival only in 2000. They have had plenty of business since then, even
participating
in a promotional song about voting for the Election Commission of India.
The Vinyl Records, Arunachal Pradesh and Assam
An indie post-punk band whose members met in New Delhi, The Vinyl Records is also only four years old. Three of its members are from Arunachal Pradesh and the fourth, who joined in 2011, is from Assam. They claim Arctic Monkeys and Bratmobile among their influences.
We welcome your comments at letters@scroll.in.