Fifty Hindu couples got married at a mass ceremony conducted by the Pakistan Hindu Council in Karachi on Friday.
This is the seventh year that the council, based largely in Balochistan and Sindh, has organised the marriages of poor Hindu couples in the city. Four couples who had married last year came back this year to address this year's couples. Hindus form approximately 1.85% of Pakistan's population of 182 million and like many of the Islamic country's minority groups, complain of the discrimination they face.

Photo credit: Athar Hussain/Reuters
The Pakistan Hindu Council publicises the mass marriages up to three months in advance online, in print and through posters put up in temples, gurudwaras and shrines in large and small towns. Couples have to fill out forms with the council, after which they are reimbursed for their transportation expenses to Karachi.
The council usually has a target of marrying 100 couples each year, but this year they restricted the marriages to only 50.
"If a large crowd gathers, there might be a lot of unnecessary attention," said Deepak Bhagchandani, general secretary of the council. "The law and order situation is not very healthy."

Photo credit: Athar Hussain/Reuters
These mass marriages are the brainchild of the founder and patron of the National Hindu Council, Ramesh Vankwani (the Pakistan Muslim League minister
thrown out of a plane
 last year by irate passengers).
The council attempts to keep in touch with the couples after they have been married, but is unable to help them with official paperwork.
Unlike other minorities in Pakistan, Hindus have not been legally able to register their marriages since the country got independence in 1947. With no official paperwork, this leads to difficulties in acquiring passports, National Identity Cards and even booking hotel rooms together.
In 2010, after the National Database and Registration Authority denied a Hindu woman a marriage certificate, then Chief Justice Iftikar Choudhary asked the government to look into creating legislation about it. The Hindu Marriage Registration bill was presented to the assembly twice, in 2011 and in December, but it has not yet been passed.
Bhagchandani declined to comment on the state of official registrations, but said the council was formed in 2005 as the community had no platform to address issues such as these.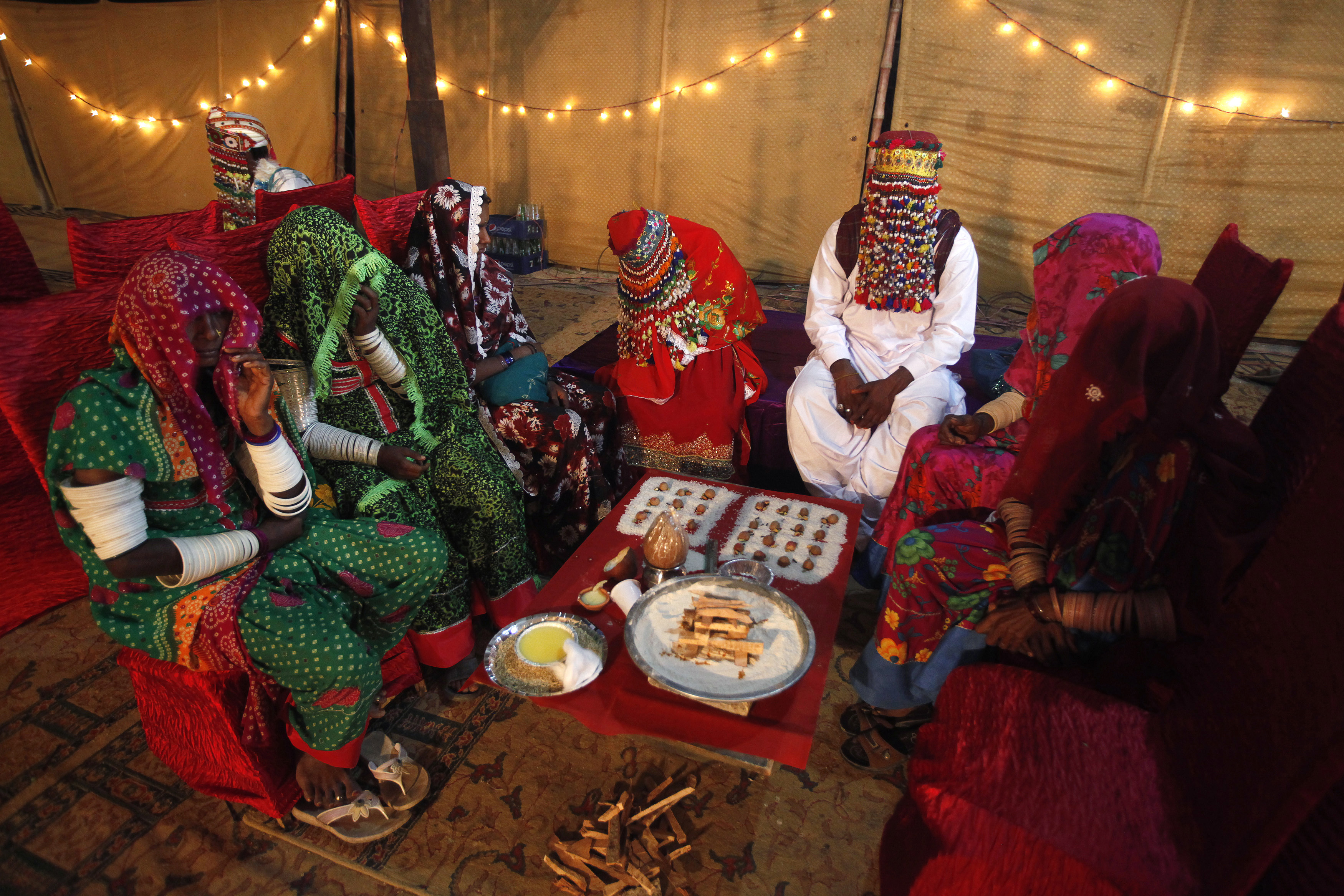 Photo credit: Athar Hussain/Reuters

Photo credit: Athar Hussain/Reuters

Photo credit: Asif Hassan/AFP
We welcome your comments at letters@scroll.in.