An estimated 10 crore employees of factories, export units, godowns, banks, mines and transport organisations – nearly a fourth of India's working population of 43.7 crore – struck work on Wednesday to protest the National Democratic Alliance government's proposals to amend labour laws, union officials said.
The NDA claims that changes in laws will create more jobs. But workers' representatives maintain that the government is privileging industry and employers over workers' constitutional rights.
The central trade unions had submitted a 12-point charter to the government. Their demands included fixing the minimum wage at not less than Rs. 15,000 per month, ensuring that contract workers got the same wages and benefits for contract workers at par with regular workers, universal social security and a pension plan for all Indians. A group of ministers headed by Finance Minister Arun Jaitley met the unions for talks on August 27-28.
However, the government was unable to reassure the unions of its intentions. Only the Rashtriya Swayamsewak Sangh-affiliated trade union Bharatiya Mazdoor Sangh withdrew from the agitation. Ten central unions went ahead with the action because the concessions – related to minimum wage and bonus – offered by the ministers were a "fraud", claimed Rajya Sabha MP Tapan Sen, who is the vice president of Centre of Indian Trade Unions, affiliated with the CPI(M). "The proposed
amendments
in the Factories Act 1948, proposed Labour Codes on Wages, on Industrial Relations, will leave 70% workers outside the purview of any labour laws and legal protection," said Tapan Sen.

A protest march in Kerala on Wednesday.
Workers from all sectors except the railways joined Wednesday's strike, union officials said, though train travel was affected as protestors blocked tracks in several places. More than 6 lakh workers in coal mines, 3.5 lakh workers in iron ore mines, and lakhs of contract workers stayed away from work, said the Centre of Indian Trade Union. In 16 states, autorickshaw and taxi services not affiliated with the unions joined the strike as well. In Assam, daily wage workers joined a general strike for the first time.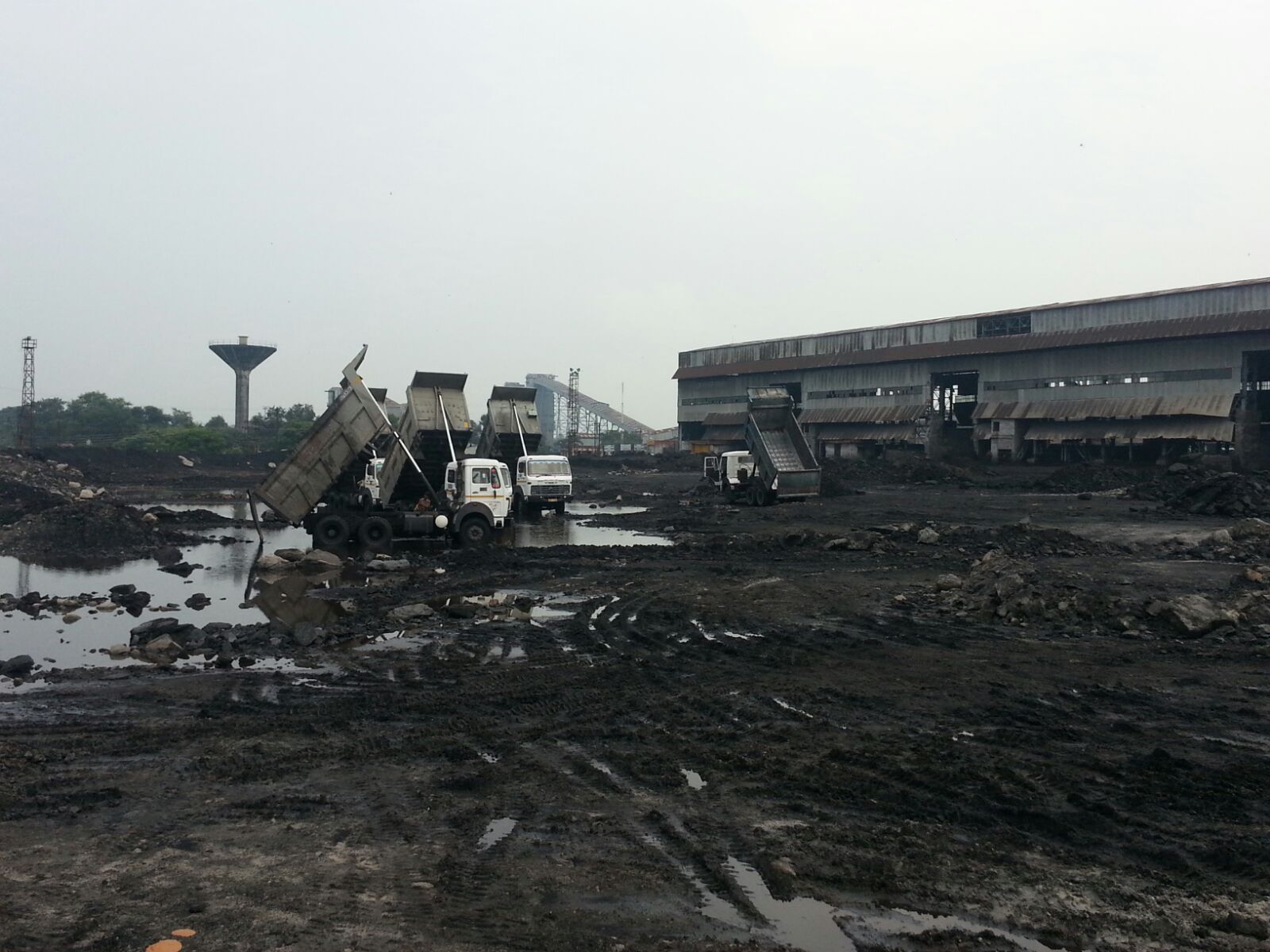 Work ground to a halt in coal mines across Jharkhand.

Protest march in Mayapuri Industrial Estate in Delhi, where workers threw stones at factories.
In Delhi and Haryana, a number of unions not affiliated with central trade unions joined the strike. In several areas, non-unionised workers stopped work too. Fearing violence, "most factories had declared a holiday on Tuesday itself and there was no production today", said Rakesh Kumar, a 30-year-old worker in a metal polishing unit in NOIDA on the Delhi-Uttar Pradesh border.
Stray incidents of violence were reported. In Delhi, workers hurled stones at two factories in Mayapuri. In West Bengal, clashes took place between workers of the Trinamul Congress and CPI(M). Hundreds of workers were detained in Assam.
Since last May, the government and central trade unions have had series of confrontations over proposed legal changes. In January, for instance, lakhs of coal workers went on a two-day strike, leaving a third of all thermal power stations without fuel.
Leaders said the unions will meet soon to chart their course of action.
We welcome your comments at letters@scroll.in.