Shooter Saurabh Chaudhary blew the field away in the 10m air pistol final at the Youth Olympic Games on Wednesday to clinch India's third gold medal at the games.
The 16-year-old set the pace throughout the final as he finished a massive 7.5 points ahead of his closest rival.
This was India's third gold medal in the history of Youth Olympic Games and all three have come in this edition in Buenos Aires.
After two impressive rounds of shooting, Saurabh opened up a handy lead, heading into the elimination rounds and he kept a lead of more than four points for the majority of the final. From there on, it was a question of keeping his consistency and he did that in style, shooting only once below 10 in the elimination rounds.
Starting with a 9.8 in the final, but from there on he turned it on from there, opening up leads of 0.8 after five shots, 2.9 after 10 shots, a full five points after the 18th shot and eventually finished with 244.2, clear of silver-winning Korean Sung Yunho, who finished with 236.7. Jason Solari of Switzerland won Bronze with 215.6
This was India's fourth medal from Shooting in four days, as all four individual Indian shooters at the Games - Shahu Mane, Mehuli Ghosh, Many Bhaker and Saurabh Chaudhary won two gold and two silver medals between them.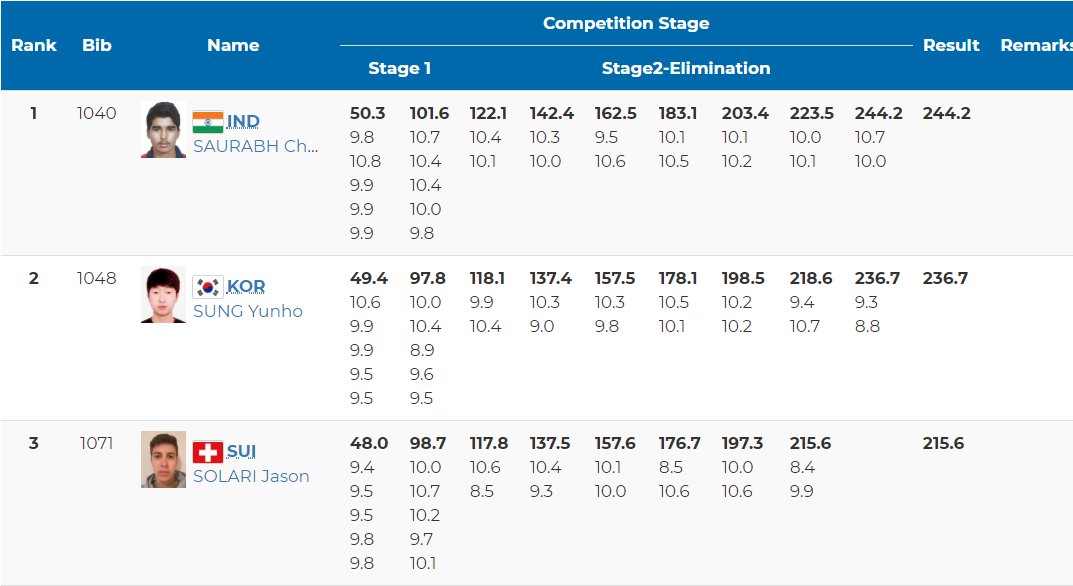 Saurabh hails from Meerut, Uttar Pradesh and trains at the Karni Singh Shooting Range in New Delhi. He has already won a gold medal at the Asian Games and is a junior World Champion as well.
Earlier, after a fantastic 100 in the 4th series (the only shooter to have a 100 round) Chaudhary progressed to the final of 10m air pistol, topping the qualification.
Support our journalism by subscribing to Scroll+ here. We welcome your comments at letters@scroll.in.