Photo feature
10 classic Air India posters showing the Maharajah in the world's most famous cities
A lifeguard in Sydney, a can-can dancer is Paris – the national airline's mascot is at home everywhere in the world.
Probably India's most recognisable mascot, the Air India Maharajah is usually depicted standing with his hands folded graciously in a namaste or bowed with his hand over his heart to welcome his guests. "We call him a Maharajah for want of a better description," said Bobby Kooka, the man who created the Maharajah 68 years ago. "But his blood isn't blue. He may look like royalty, but he isn't royal."
Kooka's explanation notwithstanding, Prime Minister Narendra Modi has been
reported
 to suggest that the regal mascot should be replaced by a symbol that represents the
aam admi
of India.
While the fate of the Maharajah still remains to be decided, he will live forever on the national airline's distinctive promotional posters and advertisements.
Here are some that show the Maharajah looking quite at home in famous cities around the world.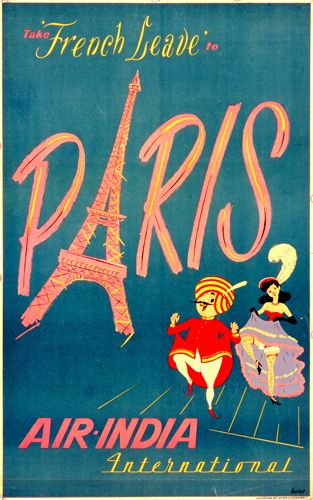 Images sourced from Air India on Imgur.
We welcome your comments at letters@scroll.in.