One of the wonders of the anonymous internet was that anyone could insult anyone with impunity. One of the wonders of the post-anonymous internet is that this trend is stronger than ever.
A Karachi-based artist, Abdullah Syed, has compiled a set of cards with stinging Urdu insults that leave recipients in no doubt of their worth in the eyes of the sender. Even if the insults are original, the idea is not entirely so. Cashing in on the nostalgia factory, people have been exchanging snarky e-cards coupled with vintage images for years now.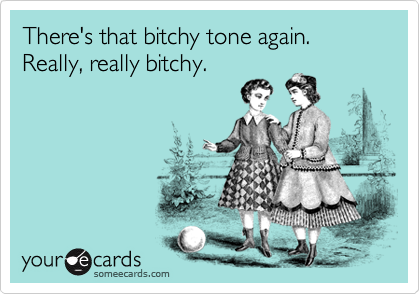 Photo credit: Jedward.
Syed's take on this is more
desi
. The tag of his
Tumblr
? "#bitchyurducards, very honest."
For those who do not read Urdu, Scroll has translated some of these cards.

"Kaash aapke walidain aabadi badhane mein apna kirdaar ada na karte"
I wish your parents had not played their role in increasing the population.

"Saalgirah ki khushi mein yeh tohfa kubool kijiye"
Accept this gift for your birthday.

"Aap bhi woh sar par barf daalne wala challenge karein na! Ubalte hue paani ke saath…"
You should also do the Ice Bucket Challenge! With boiling water…"

"Yaar, aapki tasveer DSLR se bhi badsoorat hi aati hai"
Yaar, your photo turns out ugly even with a DSLR.

"FML"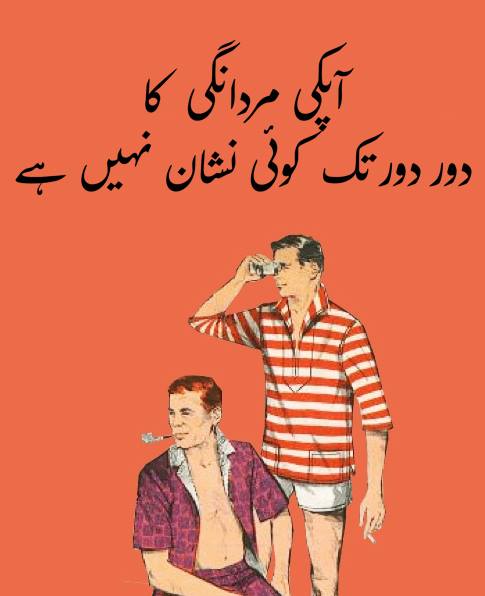 "Aapki mardaangi ka door door tak koi nishana nahi hai"
I can't spot your masculinity anywhere.

"Aapki chai mein zahar kitne chammach?"
How many spoons of poison do you take in your tea?

"Kya aap apni ammi ji ko bhi aise hi taadte hai?"
Do you also lech at your mother like that?

"Beta, hamesha ameer ladkey patana."
Child, always net rich boys.
Support our journalism by subscribing to Scroll+ here. We welcome your comments at letters@scroll.in.