In mainstream media, Muslim women in headscarves are often stereotyped as oppressed. On social media, however, hijab-wearing Muslims are dispelling this prejudice, and, in the process, attracting increasingly more attention.
For the past few years, an expanding community of hijab fashion bloggers have been using Instagram, YouTube, Facebook and other platforms to assert their relationship with the headscarf and their diverse interpretations of the faith. Their photos and videos have drawn thousands of followers – both Muslim and non-Muslim – from around the world, whose online comments reveal an engagement with the ideas of religion and conformity.
This "Muslimah fashion industry" and its impact online is the subject of a recent research paper by Nayema Nasir and Arpita Chakraborty, two gender studies students based in Delhi and Dublin, respectively. The paper, called 'Hijab in the age of Instagram', was presented at the Frames of Reference academic seminar in Mumbai's Tata Institute of Social Sciences on December 17-18.
Prompting broader discussions
In the paper, Nasir and Chakraborty explore how social media websites are affecting the practice of wearing the hijab and helping Muslim women reach out to the broader community.
"Historically, the headscarf has been perceived by Westerners as the ultimate symbol and agent of gender oppression," the paper said. "Yet many Muslim women don the hijab and also go on to interpret it through their personal politics."
Nasir, an MPhil student at Delhi's Ambedkar University, wears the hijab herself and follows a number of fashion blogs by hijabi women. She and Chakraborty chose to focus on Muslimah fashion pages online because these bloggers, they feel, have been changing the idea of what it means to be a modern Muslim woman.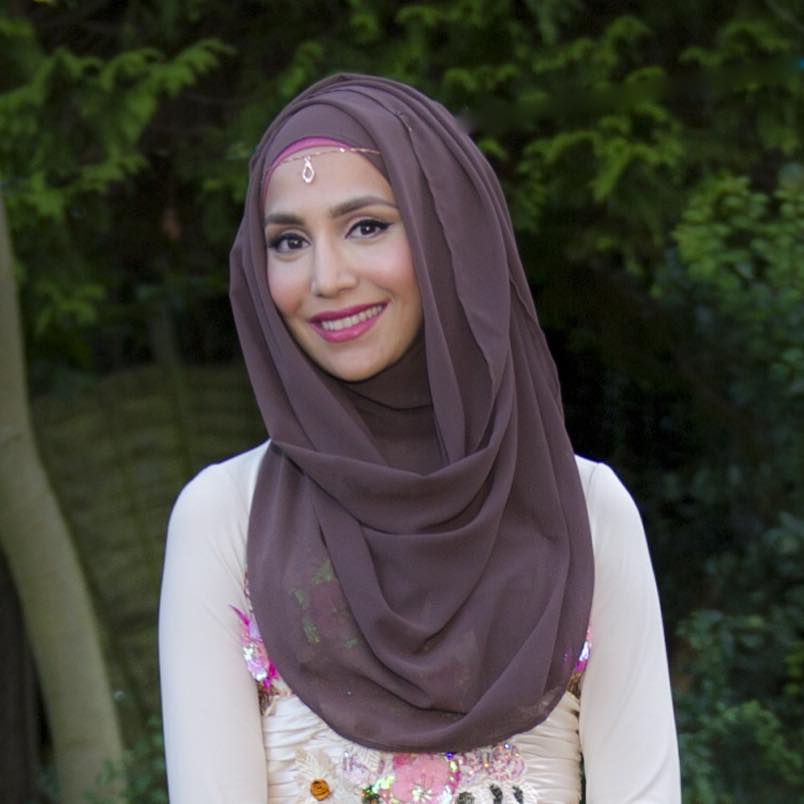 Photo: Pearl Daisy, Facebook

Photo: @dinatokio, Instagram
The two prominent video bloggers whose work has been profiled in the paper are
Amena Khan
, the British Muslim founder of online fashion store Pearl Daisy, and
Dina Tokio
, also a British Muslim who runs a clothing line called Lazy Doll. Their photos and videos cover everything from hijab styling tutorials and make-up tips to discussions about lifestyle, relationships and religion.
Scores of other profiles by Muslim fashion enthusiasts on Instagram and YouTube follow in the same vein.

Photo: @altmuslimah, Instagram
"The acts of publicly displaying their principles through a range of creative and visually appealing practices has empowered Muslim women worldwide, by giving them space to be able to be themselves and enjoy what they wear while still maintaining self-definition of modesty," said the paper.

Photo: @modestchild, Instagram
While Nasir and Chakraborty admit that many of the hijabi fashion bloggers come from a more elite background, their impact on many ordinary Muslims in cyberspace is evident from the criticism, praise and debates that form the comment threads left by their followers.
Amena Khan, for instance, posted a series of video blogs in October on love, marriage and relationships. When some commenters criticised her for not choosing more "Islamic" topics, Khan responded with her own comment: "I am not a scholar or a religiously learned person – I'm a regular woman with a business... My wearing a hijab doesn't make me an authority on this faith; but people have misunderstood this."
In response, another Muslim woman commented: "I wish Muslim people saw hijabi women just as women who have made personal choices in order to attempt a personal relationship with God... Instead most people end up putting the 'weight of Islam' on women who are trying to practice hijab."

Photo: @aminaofficial, Instagram
Similar debates sprang up when Khan did videos on eyebrow shaping (which some Muslims consider un-Islamic) and eating disorders (which some critics dismissed as a "Western" problem).
Dina Tokio's photos of the hijab wrapped like an Arab turban also sparked discussions on how far Muslims could stretch one's style – does the hijab, after a point, become just an accessory?

Photo: @dinatokio, Instagram
According to Nasir and Chakraborty, these comments and discussions reveal that Muslimah fashion blogs are perceived as an inspiration for young girls and, inevitably, expectations from the bloggers are high.
"The internet has not just made hijab-fashion visible; it has also demonstrated that the hijab can be eclectic," they said in the paper. "It has also resulted in questioning the dominant idea of looking at the hijab as an oppressive symbol of Muslim misogyny. These bloggers are not only making the hijab fashionable, they are also proving their agency and their association with the hijab beyond the basic religious interpretation."
We welcome your comments at letters@scroll.in.