It's been more than three months since the horrific attacks of December 16, when seven armed gunmen stormed the Army Public School in Peshawar, opened fire on school staff and children, killing 145 people in all, including 132 children between 8-15 years of age.
Even as Pakistan society tries to move forward, the blood-stained images of the day are still vivid. Recently, some students of design at the Indus Valley School of Arts and Architecture in Karachi decided to mark the event with commemorative posters.
"Karachi is such a violent city," graphic designer Umaima Mughal 
told
 Dawn
. "We have permanently become indifferent to the violence around us. We have become numb. We wanted to move people; to feel something when they look at the posters. We don't want them to remain indifferent. We want people to feel the pain."
Here's a sampling of some of the artwork put together by these students.

By Atif Ashraf

By Zahra Abdus Samad

By Huda Tufail

By Salman Qaisar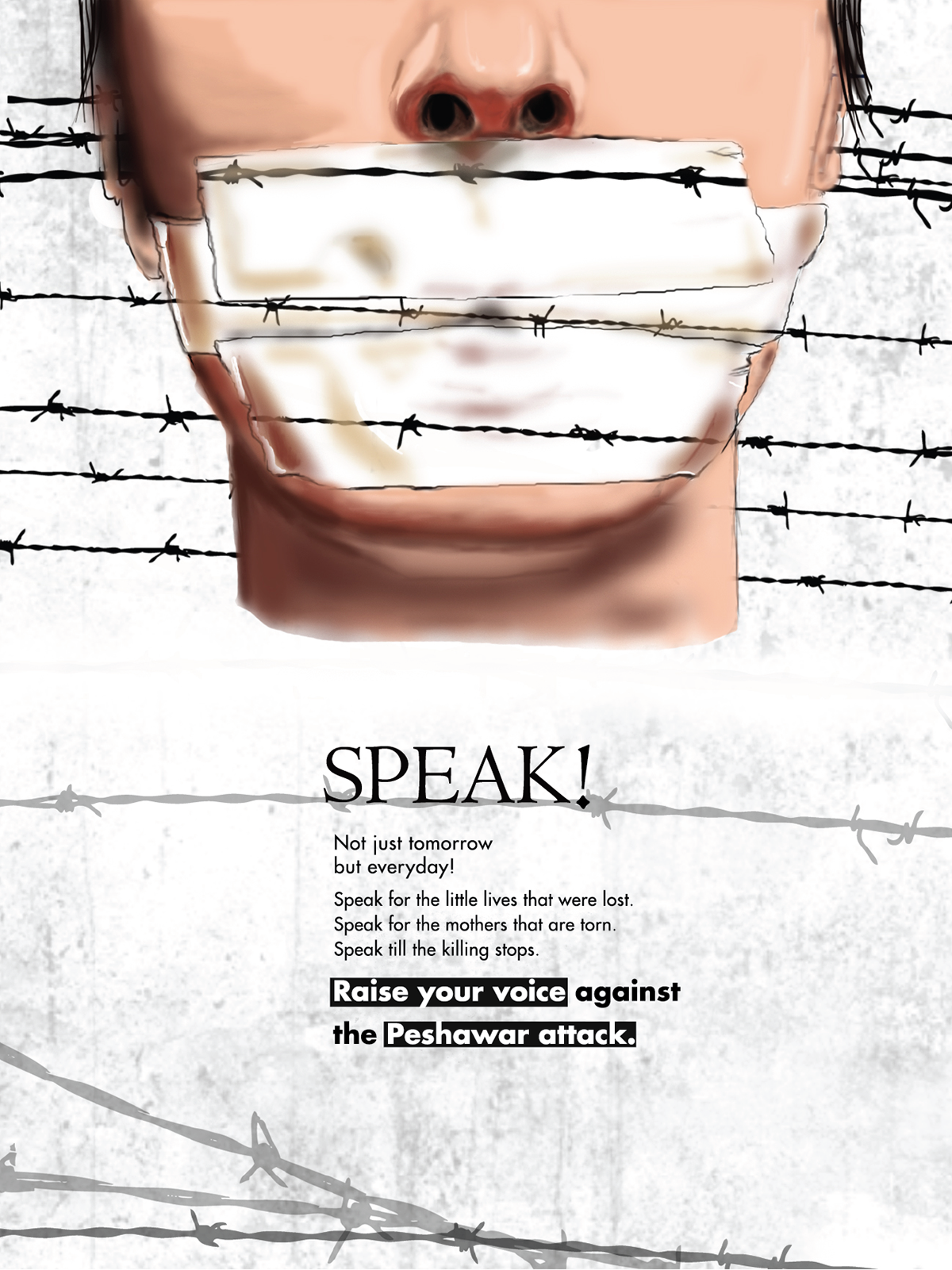 By Anosha Zia

By Hafsa Jamal

By Mehak Tanweer
We welcome your comments at letters@scroll.in.