Photo feature
Pictures: What goes on under the bridges of Delhi
From food stalls and tiny homes to a unique school, a whole parallel world emerges.
My journey as a documentary photographer took off almost two months ago when I held a digital SLR, or single-lens reflex, camera for the first time in my life. With some scepticism about the project I decided to explore the bridges of Delhi.
But a whole parallel world emerged. I noticed a lot of peculiar things happening around bridges but also took cognisance of our indifference to what exists there. People's lives there are confined to a few square feet. They migrated years ago to the big city in search of better lives but for many that hope has been belied.
But I also found hope. I stumbled upon Rajesh Sharma, who has set up a school under the bridge near the Yamuna Bank metro station.
The view of Rajesh and his unique school receded as I steered toward the Modi Mill Flyover, where children have become accustomed to the honks of cars and rattle of trains. In another frame, I captured a Land Rover, an auto
wallah
and a street vendor
.
The stark contrasts of India came through in such images.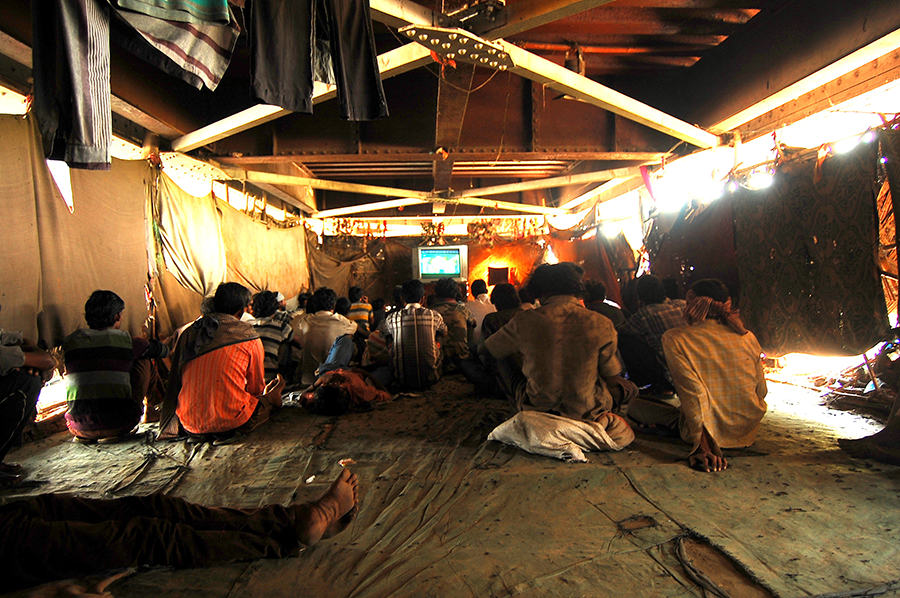 You cannot escape history in India's capital. The
Lal Quila
Bridge, constructed in the 15th century, is redolent of the Mughal era, while the old iron bridge constructed in the mid-18th century reminds us of our colonial past.
Mirza Arif Beg is pursuing a Masters in Convergent Journalism at AJKMCRC Jamia Millia Islamia.

We welcome your comments at letters@scroll.in.