A day after Mumbai-based artist Ram Subramanian set off a social media campaign asserting that he is not alone in being an Indian who does not hate Pakistan, groups from across the border have joined in to assert their own camaraderie with India.
First among them was ChaiChalk, a social enterprise incubated at the privately run Lahore University of Management Sciences to promote the literary heritage of Pakistan.
In their
campaign
, which uses the same hashtag as Subramanian's ProfileForPeace, Pakistanis hold up pieces of paper saying they are proud Pakistanis or proud Muslims and yet love India.
"Seeing the campaign in India, we wanted to respond in an organised manner from the Pakistani side," wrote Asad Shabbir, a founder of ChaiChalk and student at the Lahore University of Management Sciences. "Not responding would have been very much against the ideology behind ChaiChalk as the entire campaign might have seemed slightly one sided."
The campaign comes three weeks after the Shiv Sena yet again targeted events in Mumbai by Pakistanis with a series of protests and intimidation. On October 7, organisers of a concert by Pakistani singer Ghulam Ali cancelled the event after the party, which is a member of the ruling coalition at the state, threatened them with dire consequences if they went ahead with his performance. A day later, organisers in Pune cancelled their concert as well.
A few days later, Sena members turned their attention to a book launch planned by Khurshid Mahmud Kasuri in the city. Hours before the event was to begin, they smeared black ink on the face of organiser Sudheendra Kulkarni. This attack proved less effective than their earlier warnings to the Ghulam Ali concert as Kulkarni continued with the launch as planned.
This proved to be an inspiration for the Pakistan campaign, as they point out that they use black ink for peaceful messages, not as a weapon.
Across Pakistan
The students featured in ChaiChalk's campaign all study at the Lahore University of Management Sciences, but came from across Pakistan.
"The ChaiChalk team really values literature and art and these are two things which transcend any form of national or international boundary," Shabbir added. "This is why [our] team really wanted to get involved in the discourse which involves India, as one of the main things which draw our two countries together is our shared literary and artistic heritage.
There is now a second phase of the project, where students hold up placards, not pieces of paper. Both the placards and paper the team uses are evidently reused, as several commenters point out. One person
speculated
that they might be engineering students as they had a knack for finding shortcuts.
Shabbir hopes that campaigns like this will go a longer way in building connections between the two countries. He said, "We believe, that due to our shared cultural heritage, it is possible for the two nations to love together in peace and harmony."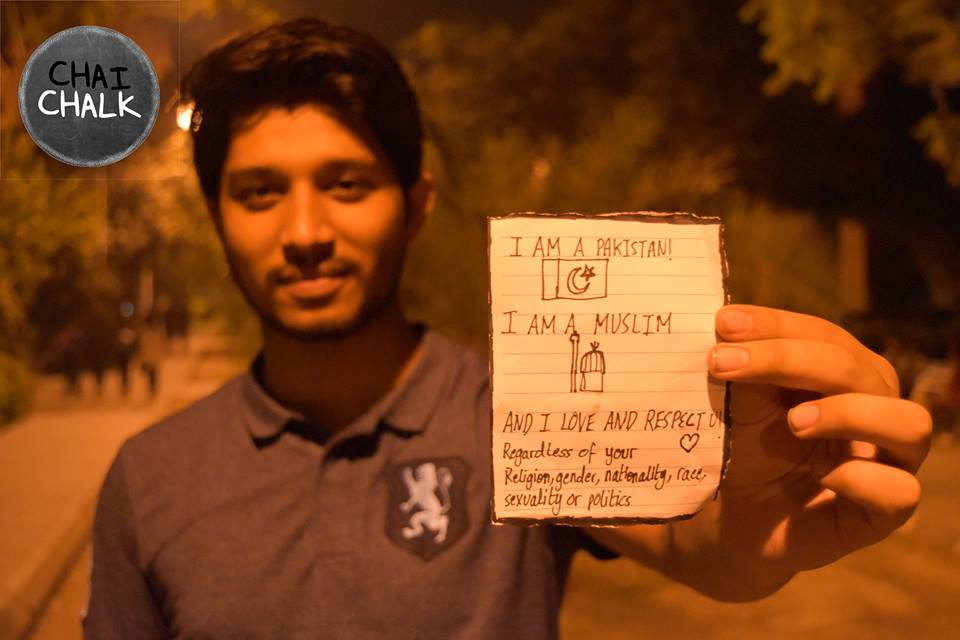 Support our journalism by subscribing to Scroll+. We welcome your comments at letters@scroll.in.