International News
Sri Lanka PM Ranil Wickremesinghe says he will resign as protests intensify amid economic crisis
Wickremesinghe was appointed to the post on May 12. On Saturday, the agitation grew more severe as demonstrators stormed the president's house.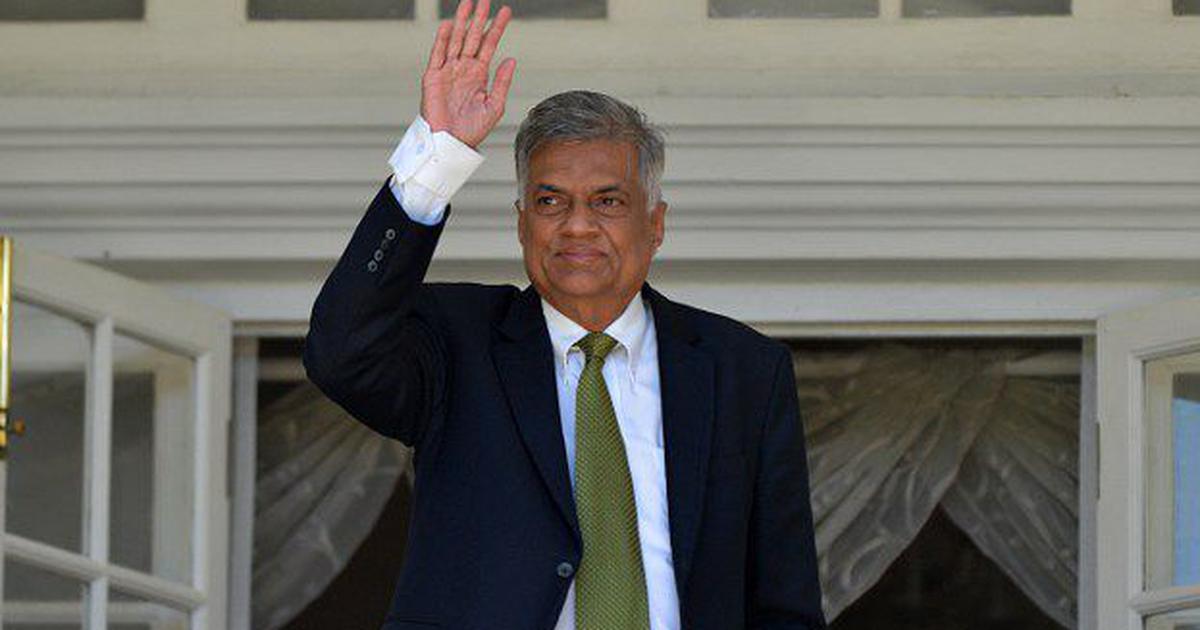 Ranil Wickremesinghe on Saturday said that he will resign as Sri Lanka's prime minister to make way for an all-party government.
"To ensure the continuation of the government including the safety of all citizens I accept the best recommendation of the Party Leaders today, to make way for an all-party government," he tweeted.
Wickremesinghe was sworn in as the prime minister on May 12 as Sri Lanka plunged into its worst economic crisis since 1948. An inflation rate spiralling towards 40% along with shortages of medicines, milk powder, cooking gas, kerosene and other essential items have sparked countrywide protests.
"When this government resigns, it is essential that another government be ready to immediately assume duties to ensure stability," the prime minister's office said, ANI reported. "It must be ensured that economic recovery such as the IMF [International Monetary Fund] discussions are not hindered."
The demand for Wickremsinghe's resignation grew louder after a group of MPs on Saturday wrote to President Gotabaya Rajapaksa. In their letter, the MPs not only demanded that Wickremsinghe quit but also asked Rajapaksa to step down and appoint an all-party government, PTI reported.
The development came as protests against the Wickremsinghe and Rajapaksa intensified with thousands of protesters in Colombo storming the president's official residence during an anti-government march, reported Reuters.
Rajapaksa was removed from the official premises on Friday for his safety ahead of the planned rally over the weekend, two unidentified defence ministry officials told the news agency. His current whereabouts are unknown.
Violent clashes have erupted in Sri Lanka between supporters of Rajapaksa's party and the anti-government demonstrators since April, when the country's economic crisis deepened. In May, 10 persons had died in the clashes.
The protestors had expressed discontent with the ruling dispensation by burning the ancestral home of the Rajapaksa family in Hambantota in May. The clashes had even forced Gotabaya Rajapaska's brother Mahinda Rajapaksa, who was the prime minister at the time, to resign.
On Saturday, a Facebook livestream from inside the president's house showed hundreds of protesters, some draped in flags, barging into rooms and corridors, shouting slogans against Gotabaya Rajapaksa, according to Reuters.
Protesters are occupying the president's house without damaging any property or indulging in acts of violence, according to PTI.
In the morning, the police used tear gas at two access roads to the president's house.
At least 30 people, including two police officers, were injured and taken to hospital, according to Reuters.
Sri Lanka's plan to exit debt
Sri Lanka has approached the International Monetary Fund for a bailout after announcing that it would default on its entire external debt worth $51 billion (over Rs 3.88 lakh crore).
A country's external debt pertains to the money borrowed by it from foreign lenders through commercial banks, governments or international financial institutions.
On July 6, Wickremesinghe had said it will present a debt restructuring programme to the International Monetary Fund by August, PTI reported.
Debt restructuring allows a company or a nation in financial distress to reduce or renegotiate lower interest rates on loans taken or extend payment due dates.
We welcome your comments at letters@scroll.in.