If a picture is worth a thousand words, a good cartoon is definitely worth as many, if not more.  But who decides on how good a cartoon is and which ones should be recognised and awarded? Who should decide on their worth? Considering the sheer number of cartoons published, choosing the very best of the year seems to be quite a task, but that is exactly what the Maya Kamath Memorial Awards seek to do.  Set up in 2011, in memory of Maya Kamath, a political cartoonist, 10 years after her passing, by her family, in association with the Indian Institute of Cartoonists in Bangalore, the fifth edition of the awards is just out.
An eminent jury that included noted playwright and actor Girish Karnad, well known artist SG Vasudev and senior cartoonist BG Gujjarappa chose this year's awards from 91 entries from Indian Cartoonists and 53 entries for the best foreign cartoon award.  As many as 44 entries were received for the best budding cartoonist award.
"The purpose of the awards is to recognise and reward cartooning talent, especially those doing political cartoons (which my mother was so passionate about) and young talent, which is rather rare to find in the field," said Nandan Kamath, Maya Kamath's son.
Here are this year's prize-winning entries which are quite indicative of the themes that dominated the year gone by – from freedom of expression to election results to VIP security and economic growth:
MKM Awards for Excellence in Political Cartooning
1st Prize, Satish Acharya, Kundapur
2nd Prize, Kantesh Badiger, Bangalore
3rd Prize, Rohan Chakravarty, Nagpur
Special Jury appreciation prizes
Special Jury Appreciation Award 1, Gajanan Ghongde, Akola
Special Jury Appreciation 3, Tanmay Tyagi, New Delhi
Best Foreign Cartoon
Best Foreign Cartoon 1,  Paolo Dalponts, Italy
Best Foreign Cartoon 2, Behzad Ghafari, Canada
Certificates of Merit
Certificate of Merit 2, Jovan Prokopijevic, Serbia
Certificate of Merit 3, Georgievski Miro, Macedonia
Best Budding Cartoonist
Best Budding Cartoonist, Leeza John, Pottamkulam, Kerala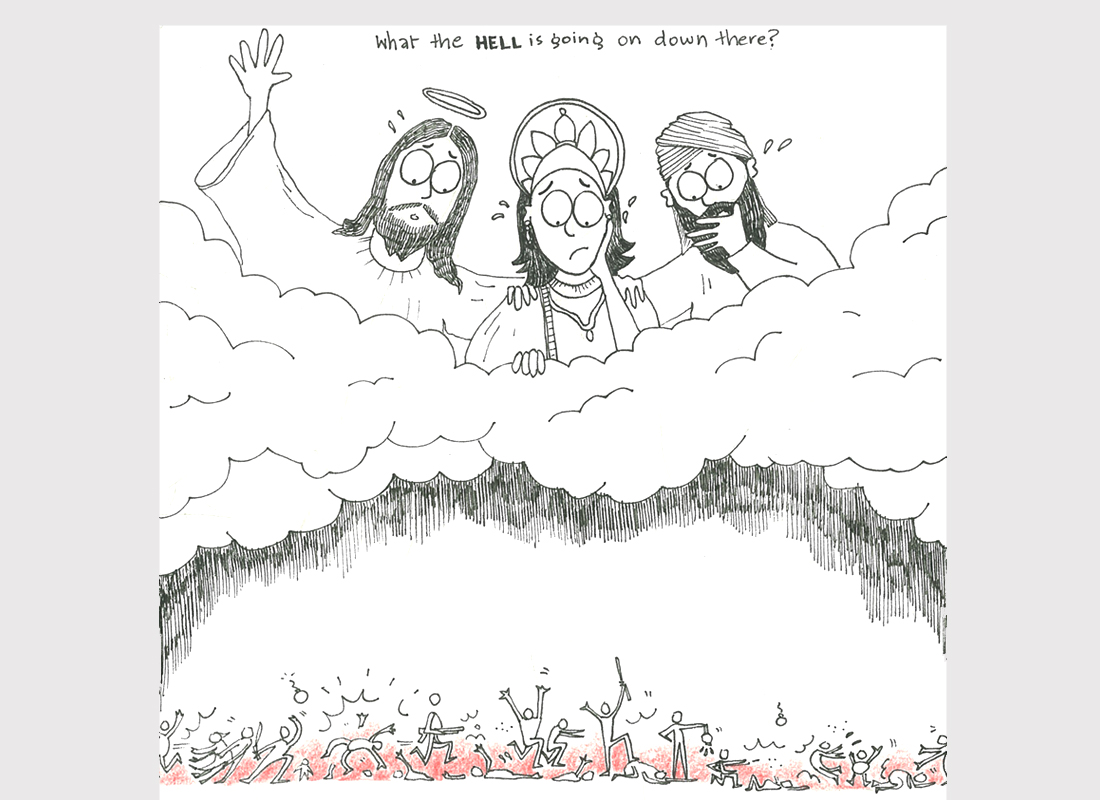 Pictures credit: Indian Institute of Cartoonists and Maya Kamath Memorial Awards
Support our journalism by subscribing to Scroll+ here. We welcome your comments at letters@scroll.in.