Strike on Pakistan
Abhinandan Varthaman release: Amarinder Singh says he won't go to border to receive IAF pilot
The Punjab chief minister had said on Thursday that 'it will be an honour' for him to receive the pilot when Pakistan sets him free.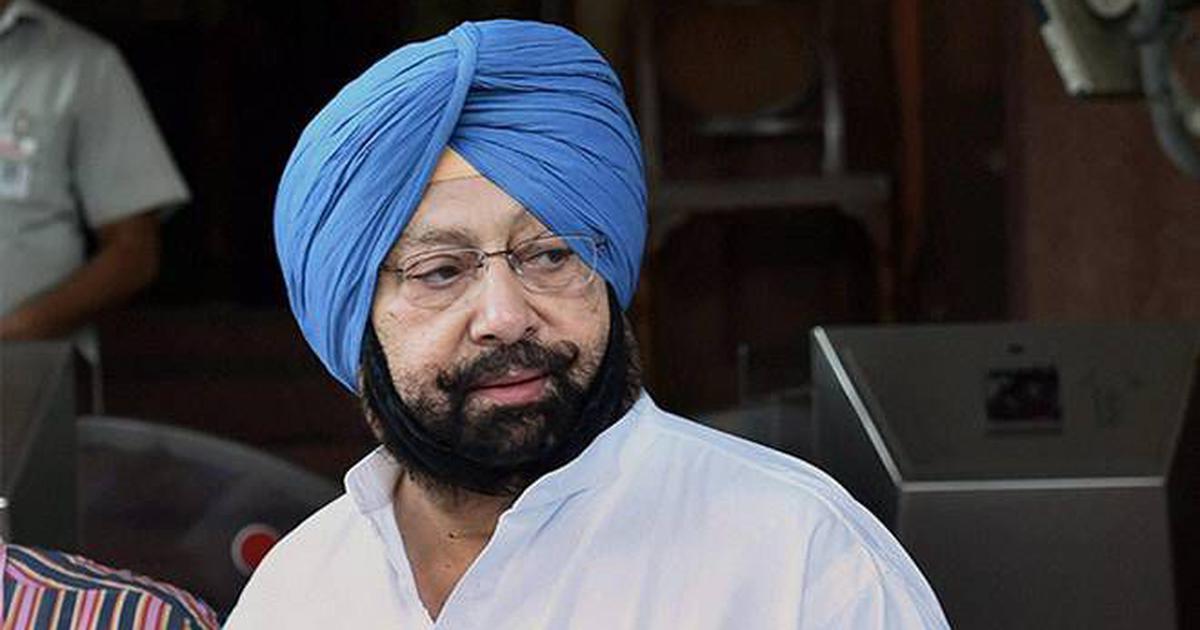 Punjab Chief Minister Amarinder Singh on Friday said he will not receive captured pilot Abhinandan Varthaman as he had not heard from the Centre after he had expressed his wish to do so, NDTV reported.
The Indian Air Force pilot was arrested by Pakistan on Wednesday and will be released at the Attari border in Amritsar district on Friday afternoon.
Singh had on Thursday written a tweet to Prime Minister Narendra Modi, expressing his wish to receive Varthaman when he is released. Singh had written: "I'm touring the border areas of Punjab & [and] I'm presently in Amritsar. Came to know that [the Pakistan government] has decided to release #AbhinandanVartaman from Wagah. It will be an honour for me to go and receive him, as he and his father are alumnus [sic] of the NDA [National Defence Academy] as I am."
On Friday however, Singh said his visit may contravene the protocols laid out for such cases.
"When any prisoner of war from the 1965 or 1971 war came back, he was first sent for medical examination, followed by a debriefing, which was likely to be the case with Wing Commander Abhinandan [Varthaman] too," Singh said on Friday, according to NDTV. "In the circumstances, it would be more proper not to go to the Wagah border to receive the officer."
"We are very happy to know that our pilot is returning," Singh added. "I hope he is not too badly injured because normally when you bail out [from a fighter jet] you get some injuries, but from what we saw in photographs he seems alright," the chief minister said. He added that Pakistan's decision was a "goodwill gesture".
Singh added that "it was too soon" to say anything about what the next steps should be. But, he added, nobody in Punjab wants a war. "As far as we are concerned, we are a border state," he said. "Nobody in Punjab wants war, and I don't think anyone in the country wants war. But how they [India and Pakistan] de-escalate and what they are intending to do are up to them. I can't comment on that." the chief minister said.
Singh visited some border villages on Thursday and Friday and met Border Security Forces personnel in Tarn Taran. "Punjab is prepared to do whatever may be needed in service to the country & [and] I have assured them of all possible help from our side," he said in another tweet. He also met the family of a CRPF soldier who died in the Pulwama terror attack on February 14.
Also read: How Imran Khan stumped Narendra Modi in the perception battle over air strikes
Tensions have been high between India and Pakistan since the Pulwama attack. On Thursday, Pakistan Prime Minister Imran Khan announced that he will release Varthaman, who was captured on Wednesday after his MiG 21 fighter jet was shot down after both countries engaged in aerial skirmishes.
The skirmishes came a day after the Indian Air Force struck a camp of the Jaish-e-Mohammed in Khyber Pakhtunkhwa province of Pakistan on Tuesday morning. India called the operation a "non-military, counter-terror preemptive action", and said it had eliminated "a large number" of terror operatives.
The next day, Pakistan used an F-16 aircraft to drop bombs on Indian military installations, though Islamabad claimed that it had struck "non-military" targets across the Line of Control in a show of its capability, and had shot down two Indian aircraft that tried to respond. India had also shot down a Pakistani jet.
More reads:
Support our journalism by subscribing to Scroll+. We welcome your comments at letters@scroll.in.