quick reads
Top news: After a decade, Cabinet approves bill to raise Supreme Court strength
The biggest stories of the day.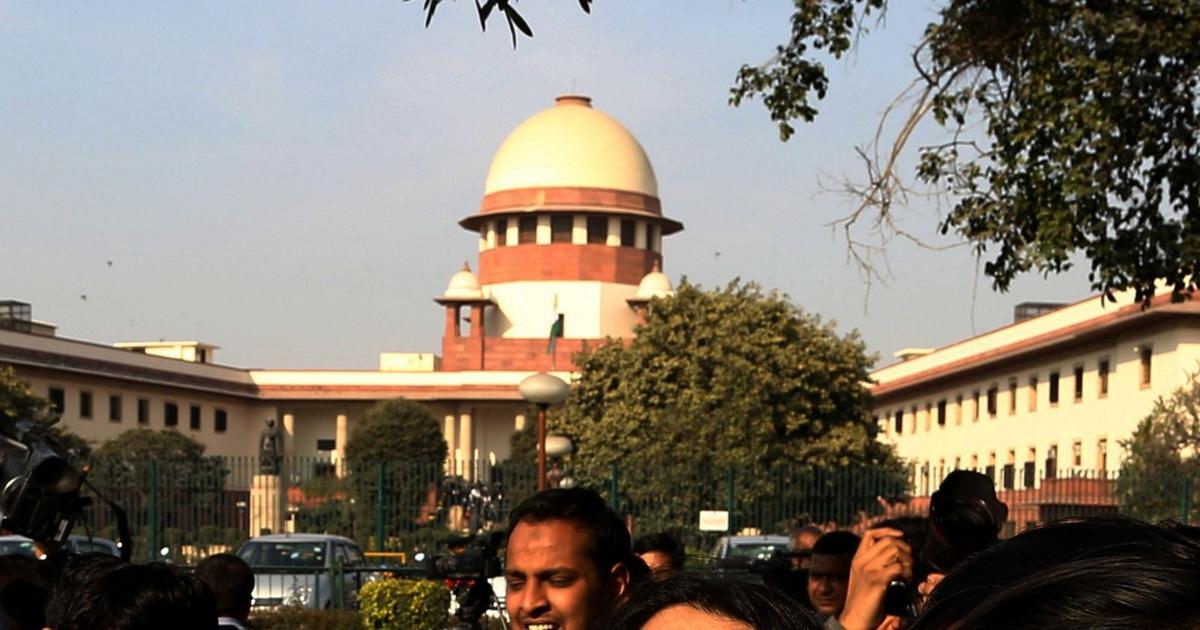 The Union Cabinet on Wednesday approved a proposal to increase the strength of judges in the Supreme Court from 31 to 34. The strength was last increased in 2009.
The police found Cafe Coffee Day founder VG Siddhartha's body on the banks of the Netravati river, near Hoige Bazaar in Mangaluru early on Wednesday. Siddhartha was last seen on the bridge over the Netravati river in the coastal town on Monday evening.
Rajasthan government introduces bills against caste killing and mob lynching

The Rajasthan government on Tuesday introduced bills in the Assembly to prevent caste killings and mob lynchings in the state. The bill to prevent caste killings has a provision of death penalty for the accused, said Chief Minister Ashok Gehlot. The bill against lynchings proposes life imprisonment and fine up to Rs 5 lakh for those convicted of the offence.
Delhi government bans maker of Budweiser, Hoegaarden beers from market for three years
The Delhi government has banned Anheuser-Busch InBev, the world's largest brewer, from the market for three years for allegedly evading taxes. A government investigation found that SABMiller, which Anheuser-Busch InBev purchased in 2016, used duplicate bar codes on its beer bottles supplied to city retailers that year, allowing the company to pay lower taxes. The order will hit the sales of Budweiser, Stella Artois and Hoegaarden beers in Delhi.
Pakistani Army claims one killed, nine injured in firing by Indian troops along Line of Control
The Pakistan Army on Tuesday said that one person was killed and nine others injured in "unprovoked firing" by Indian troops along the Line of Control. However, some reports said two people died and 19 were injured in the firing. The Pakistan Army claimed three Indian soldiers had died and many were injured in the firing.
Triple talaq bill is a 'complete charade' and against minorities, say civil society members
Several civil society members and organisations on Tuesday condemned the passage of the Muslim Women (Protection of Rights on Marriage) Bill, 2019, in Parliament. They called the bill a "complete charade", and said they would petition President Ram Nath Kovind urging him not to sign it into law. "We the undersigned groups and individuals condemn the government's attempt to criminalise Muslim men in the guise of protecting Muslim women," the statement read.
Cafe Coffee Day founder VG Siddhartha's body found in Mangaluru
Cafe Coffee Day founder VG Siddhartha's body was found on the banks of the Netravati river, near Hoige Bazaar in Mangaluru on Wednesday, two days after he went missing. Siddhartha was the son-in-law of Bharatiya Janata Party leader SM Krishna. "We found the body early morning today," Mangaluru Commissioner of Police Sandeep Patil said.
We welcome your comments at letters@scroll.in.